Wings of Kheper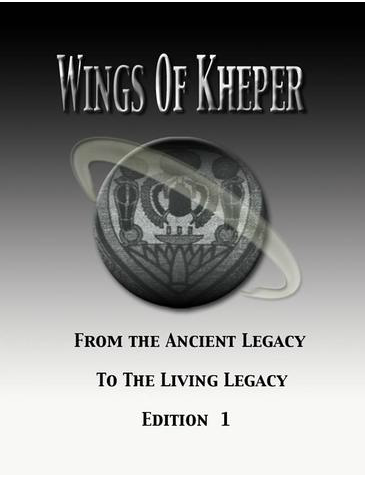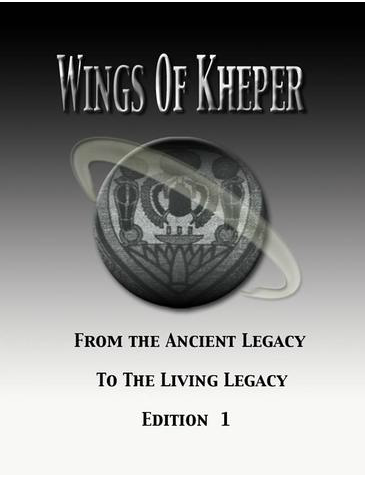 Edition One finds author Ra Sankhu Kheper speaking on the present state of the Kemetic Legacy; European expressions of our Afrikan Legacy; and whether or not the Temple is open to the Amu (Europeans). Edition One defines the Temple of Anu, offering an understanding of our teachings and principles, thus identifying the religious background of the Kemetic spiritual system with a thorough explanation of the concept of Maat. Edition One answers the question: Is occult power and spiritual empowerment the same thing?
Edition Two allows author Ra Sankhu Kheper to discuss his views on the condition of the Black community, shedding light on the expectations of contemporary initiates, priests, and practitioners of the Kemetic philosophy. Edition Two delves into a conversation about the science of ritual, and provides insights into words of power and praise. An article called "Star of the Year" talks about our traditional Kemetic holidays and the importance of celebrating them instead of modern, western holidays. Edition Two also addresses the importance of having oracular readings done for enhanced spiritual guidance.
Edition Three dives into answering the question of democracy versus theocracy, allowing Ra Sankhu Kheper to address the needs of the modern day Kemetic community. Edition Three expounds upon the relationship between Ancient Kemet and Ancient Nubia; and an article on spiritual empowerment investigates the relationship between culture and spirituality. Edition Three answers questions on proper etiquette and the importance of shrines and altars to the tradition.
Does the drum ignite the lower passions? Does Naswt Biti demand loyalty? Are there restrictions to the sexual expression of devotees? Ra Sankhu Kheper answers these questions in Edition Four. Edition Four examines the relationship between veganism, vegetarianism, and the Kemetic Legacy; and outlines the required duties of priests and priestesses. The most compelling article of Edition Four defines who, what, and where is God, answering if Kemites are monotheistic or polytheistic, and what it means to have a spiritual calling.